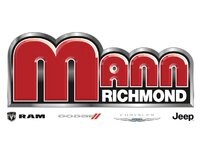 To make sure our employees and customers stay safe in this time, we will be taking extra precautions to prevent spread of the coronavirus.
Our standard greeting of shaking hands will be suspended indefinitely. 
Any surfaces people commonly interact with-- computers, tablets, phones, tables, chairs, vending machines, etc-- will be cleaned immediately after each use and consistently throughout the day.
Before and after we appraise/show a vehicle, we will clean door handles, steering wheels, and shift knobs. This also applies to our technicians, before and after they work to service a vehicle.
As we continue to follow the standard safety guidelines set out by the CDC, we trust and encourage all our customers to do the same. Also due to the rapidly changing recommendation, our protocols will continue to evolve. 
We want our community to be safe and for people to feel confident that their vehicles are operating at their best. We will continue to work hard to serve you.
Sincerely, 
The Mann Family